Antigua & Barbuda
Welcome to V.C. BIRD
International Airport
Learn More
Fast Track Your Experience
Book now for your upcoming trip
Book Now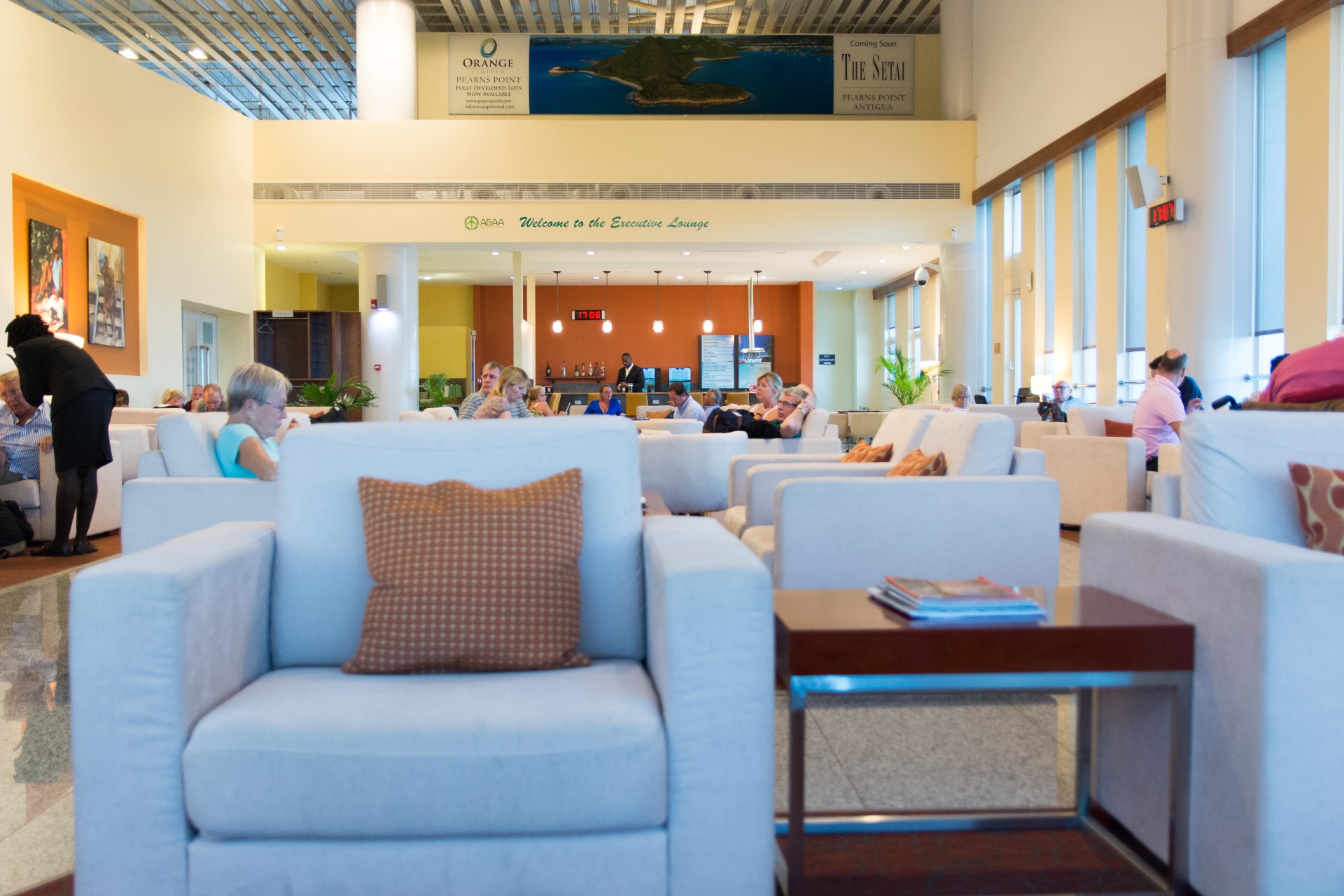 Upgrade Your Departure
Enjoy a Pre-flight executive experience
Learn More
Search your
flight schedule
Make a reservation to use
Executive Lounge or book our Fast Track service
Antigua and Barbuda seeks to update its Travel Advisory from time to time based on the advise of agencies like the CDC. See here for the latest advisory and much more useful information about enjoying your travels to our beautiful destination safely.
Latest Travel Advisory
Celebrate the 40th anniversary

of

V.C. Bird Int'l Airport

In 2025, the VC Bird International Airport will celebrate its 40th anniversary. In 1985, the airport was renamed after Antigua and Barbuda's national hero and first prime minister Sir Vere Cornwall Bird. We invite you on a tour of the intriguing history of our wonderful facilities.
Resilience Reflection Recovery
Celebrating 40 Years of Independence
Our majestic airport is located in the beautiful twin-island destination of Antigua and Barbuda, which is in the midst of celebrating its 40th anniversary of Independence.
Our colourful flag that represents the warmth and vibrancy of our people is a welcoming feature of your arrival to paradise as we celebrate the momentous occasion. 
The long-awaited launch of our website therefore could not have come at a better time as it is with a deep sense of pride that we share its pages with loads of informative and helpful content with you.
We invite you to browse its many sections that were thoughtfully put together for your convenience.
The work is far from over. Additional features will be added to ensure all our travellers are provided with the exclusive benefits of modern-day travel at their fingertips.
For now, if you are visiting, especially as we celebrate our 40 years of Independence, enjoy Antigua and Barbuda and if you are leaving, please do come again!
Flights last updated at: 15:11
| Time | Airline | Flight | To | Status |
| --- | --- | --- | --- | --- |
| 2023-11-29 09:40 | Winair | WM853 | Princess Juliana International | landed |
| 2023-11-29 12:15 | Caribbean Airlines | BW263 | Melville Hall | scheduled |
| 2023-11-29 13:30 | Winair | WM835 | Princess Juliana International | scheduled |
| 2023-11-29 14:25 | American Airlines | AA2580 | Miami International Airport | scheduled |
| 2023-11-29 15:30 | British Airways | BA2157 | Reina Beatrix | scheduled |
| 2023-11-29 15:45 | Tradewind Aviation | TJ702 | Gustaf III (St-Jean) | scheduled |
| Time | Airline | Flight | From | Status |
| --- | --- | --- | --- | --- |
| 2023-11-29 09:10 | Winair | WM853 | Melville Hall | landed |
| 2023-11-29 11:30 | Caribbean Airlines | BW262 | Melville Hall | scheduled |
| 2023-11-29 13:00 | Winair | WM835 | Beef Island | scheduled |
| 2023-11-29 13:13 | American Airlines | AA2582 | John F Kennedy International | active |
| 2023-11-29 14:30 | Qatar Airways | QR6277 | Gatwick | active |
| 2023-11-29 14:30 | British Airways | BA2157 | Gatwick | active |

transportation options
Take time and hassle out of getting to and from the airport

VIP/Concierge Services
Our concierge will create a stress-free airport experience