One of the largest airports in the Leeward Islands
Over 860,000 passengers per year
Employs over 900 persons making it one of the largest transport entities in the sub-region
Services more than 50 destinations worldwide
Diverse commercial programme
Fixed Based Operation provides service to a variety of business jets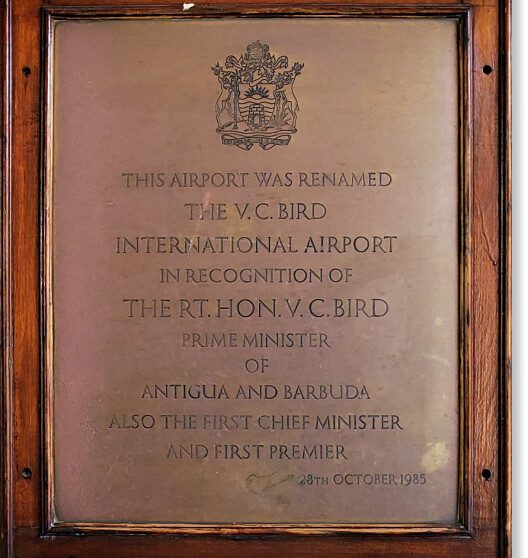 The VC Bird International Airport is located just outside the main capital of Antigua, St. John's. and has transitioned through several phases of development before becoming the preeminent airport facility in the subregion today.
Antigua and Barbuda's central location among the archipelago of islands in the Caribbean has naturally worked to the airport's advantage.
The location for the facility when first selected was clearly strategic, and today that choice serves clients, travelers, and the trade and commercial sector with considerable benefits.
Here's how it all started and where we are today!
In 2012, the construction of a new passenger terminal building commenced. The building spans 23,000 square meters with 46 common use counters, 15 self-check kiosks, a state-of-the-art baggage make-up system, four passenger loading bridges and more than 30 retail and food and beverage commercial spaces.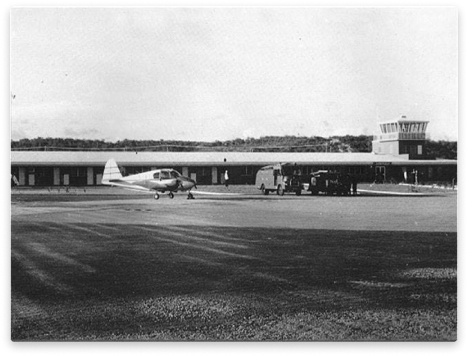 The United States Army constructed an
aerodrome in Antigua for military use.
1942
Closed as Coolidge Air Force and reopened
as Coolidge International Airport, a civil airport.
1949
Runway extended from 7,500 ft to 9,000 ft. Parking
apron was also expanded and two additional parking
positions were installed for turbo-prop aircrafts.
A new passenger terminal building was constructed and became operational north of the previous terminal and consisted of an area of 60,000 sq ft.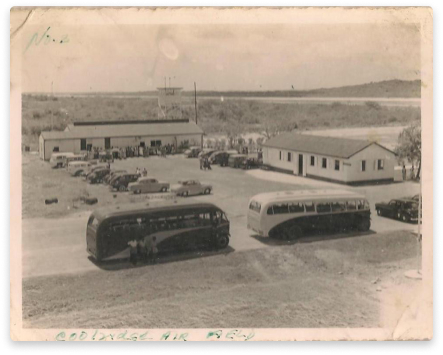 1982
Renamed V.C. Bird International in honor of Sir Vere
Cornwall Bird (1910-1999), the first Prime Minister of
Antigua and Barbuda.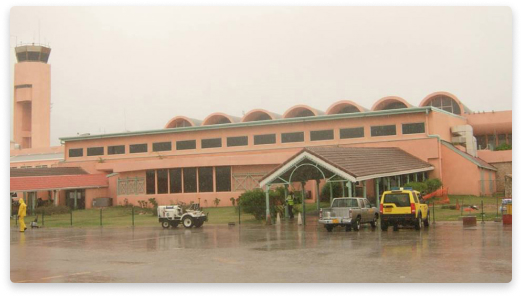 2005
Invited tenders to construct the first phase of a new passenger terminal designed to serve the airport for 30 years.